Rail and Tram Signalling Case Studies
We've worked with a number of clients throughout Australia and overseas, completing a number of essential design and installation projects.
Adelaide Metro Rail Realignment & Rail Grinding
Client: John Holland & Linmag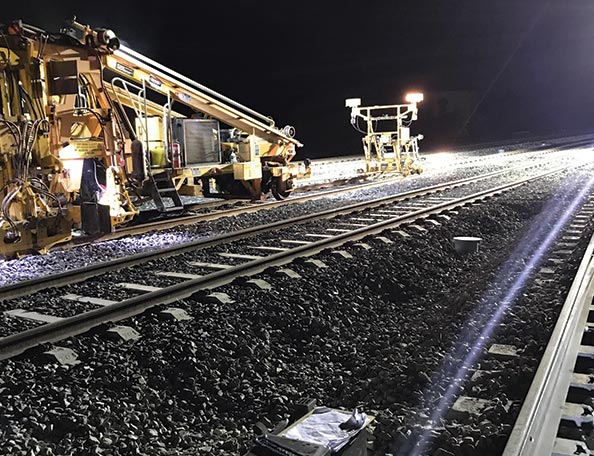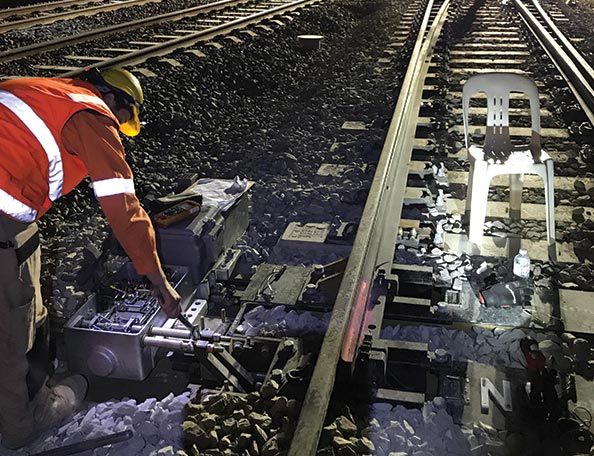 Maintenance to rail tracks is critical to performance and longevity of both the rails themselves and the carriages that travel along them. This project involved measuring rail geometry to identify any areas that needed upgrading for continued safe and efficient operation.
To minimise disruption to commuters on this busy metropolitan line, it was agreed that works would only be carried out overnight in the timeframe between the last train of the evening, and the first train of the next day. This provided a relatively small 4 hour window in which to complete the required work.
Hi-rail vehicles were used to measure track geometry and RIC was responsible for completing signalling book out, as well as removal, re-installation, testing and commissioning of the SA DPTI signalling system. It was imperative to complete this work to schedule to avoid delaying the next stage of works which involved realignment of track geometry by John Holland, and grinding of the rail profile by Linmag.
In order to complete the project on time and to budget, we sat down with project managers from John Holland, Linmag and the SA Department of Transport, Planning and Infrastructure (DPTI) responsible for the Adelaide Metropolitan Passenger Rail Network (AMPRN), to formulate a plan detailing when and how each party would carry out their portion of work.
With a successful result, John Holland and Linmag were both extremely happy and have become repeat clients.