Tram Signalling Construction and Installation
A safe and efficient tram system is an integral part of many cities, complementing a wider rail network.
Rail Industry Construction provides construction, installation and maintenance of tram signalling and safety systems as a specialist service.
All tram traffic signals and associated cabling and power supplies are manufactured to order in our workshop. Once completed and ready for on-site installation, our technicians and crew test and fit each element of the tram signalling system, ensuring it meets all specifications.
An ongoing maintenance schedule is then established to keep all signalling equipment and traffic signals in optimum condition. This not only improves longevity of the system, but reduces the chance of breakdowns and associated costs.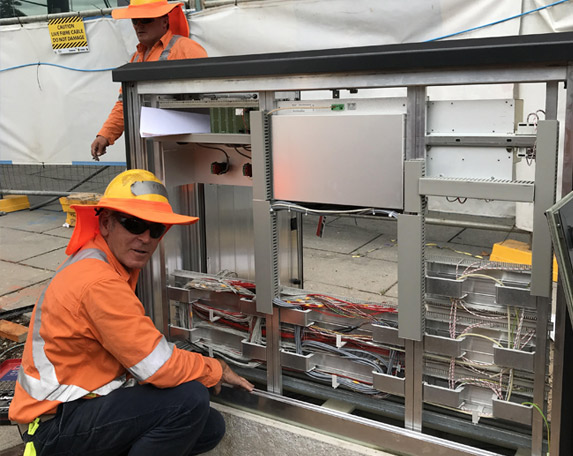 Tram Signalling Construction Capabilities
Construction of major and minor tram signalling projects.
Installation of signalling infrastructure including cable routes, signals, location cabinets, points installation, mechanical interlocking and power supplies
Installation expertise is tram point machines provide by industry leading suppliers including Hanning & Kahl etc.
Manufacture and wiring of signalling components.